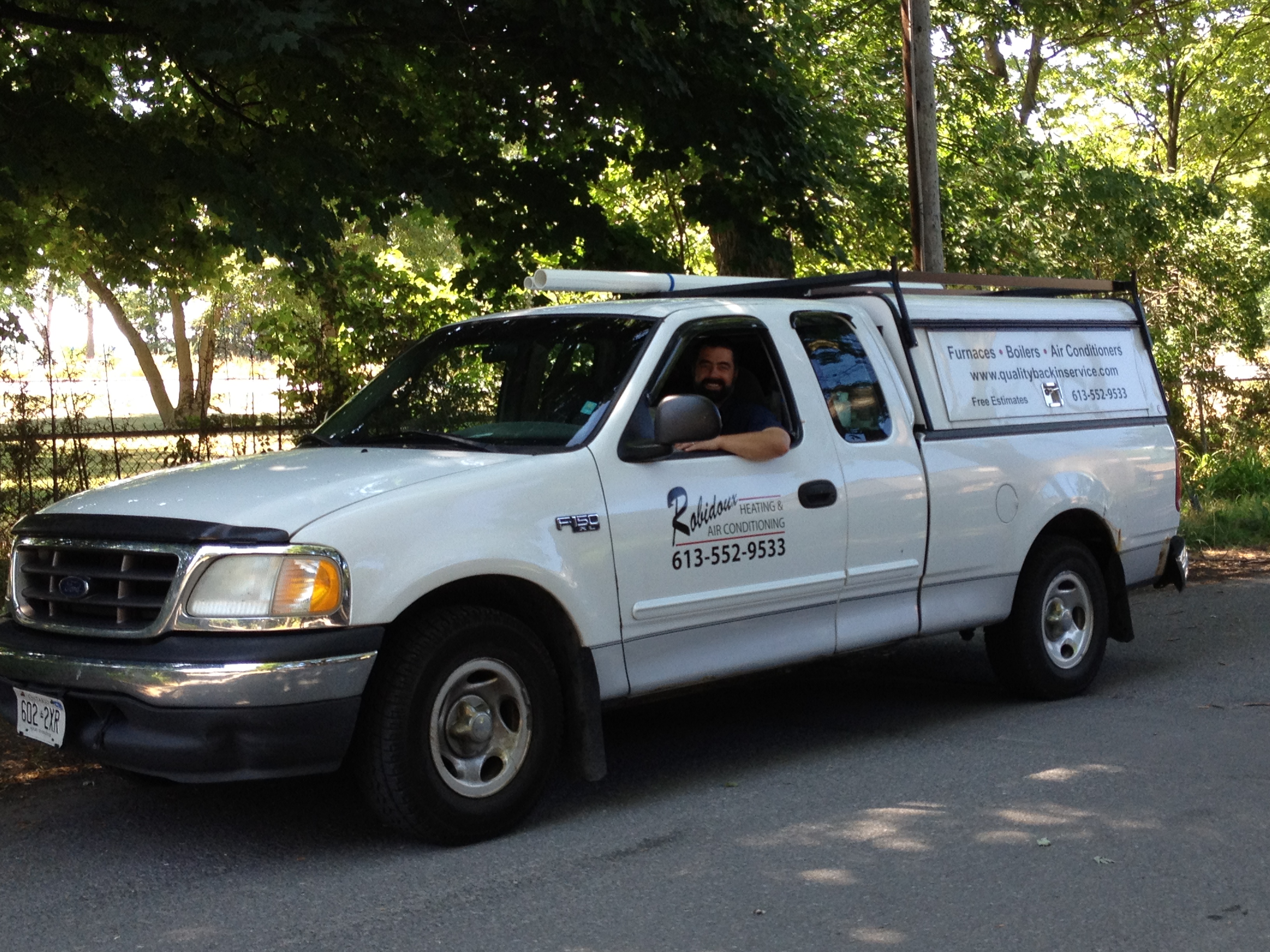 Phillip Robidoux has been servicing the Heating & Air Conditioning needs of the Ottawa community since 2007, and his goal has been to ensure that each client is provided with the highest quality customer service. Whether you are looking to have new equipment installed or would like to repair & maintain existing equipment, Phillip and his experienced technicians will work with you to provide solutions that best suit your needs.
Nathan Hussin joined Robidoux Heating & Air Conditioning in April 2019, and was quickly sponsored by Phillip under the Residential Air Conditioning Systems Mechanic apprenticeship program. As a graduate of the Algonquin College HVAC technician program, Nathan began his career as a gas technician in the new home construction trade. His current apprenticeship with our company puts him well on his way towards his journeyman certification. Nathan's interest in learning and his commitment to producing quality work and excellent customer service have earned him a place at Robidoux Heating & Air Conditioning where he can build his career, while significantly contributing to our daily operations.
Robidoux Heating & Air Conditioning provides maintenance, service, and sales of furnaces, boilers, air conditioners (including duct-less), PTAC units, hot water systems, natural gas water heaters (including tank-less, on-demand), heat recovery ventilators, radiant floor heating and all gas appliances. Our suppliers provide us with an extensive variety of top-quality products to suit any situation.
We look forward to being of service in your home!